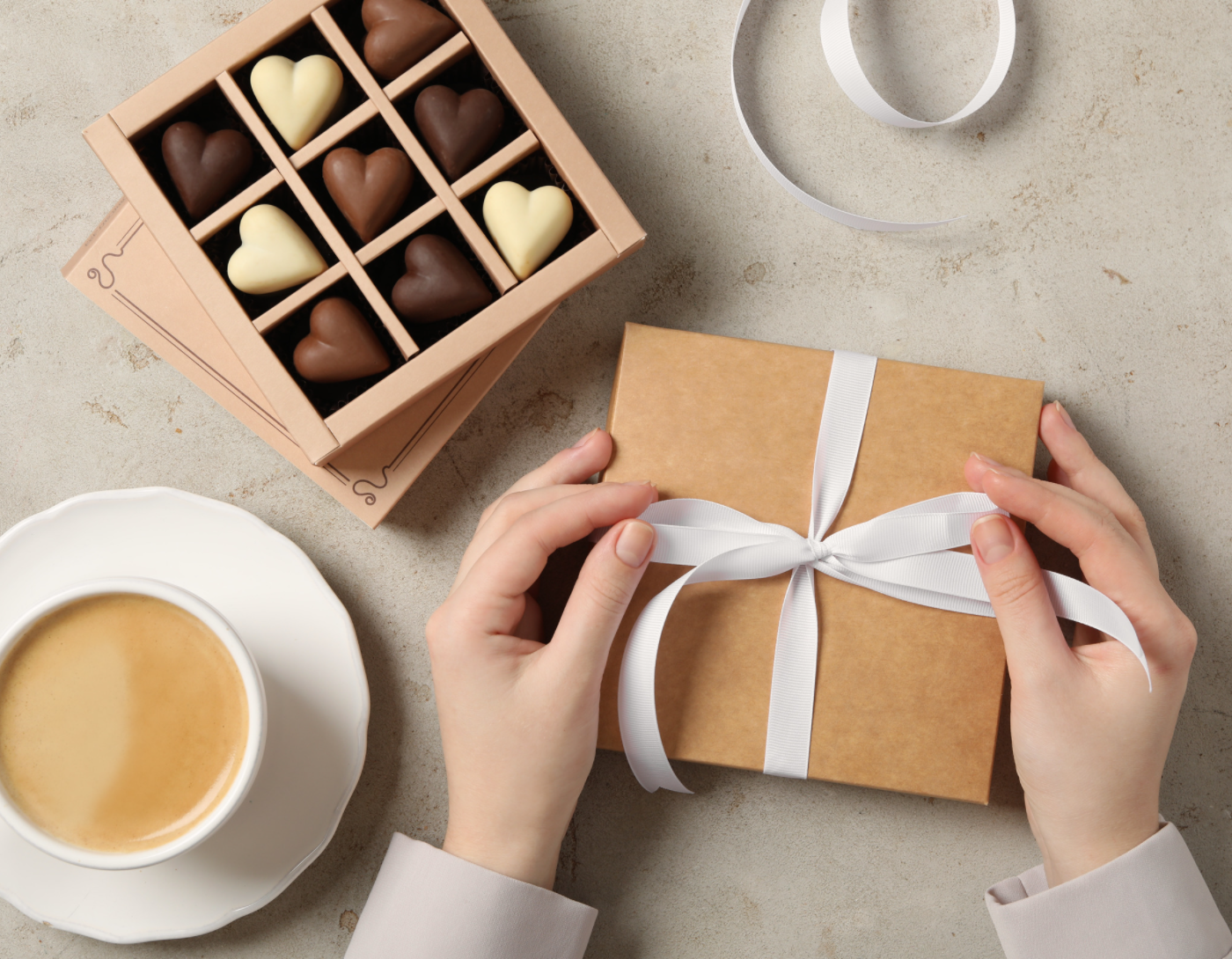 WHY CHOCOLATE GIFTS ARE TAKING OFF
As the rushed business woman navigates her way through the crowds to the gate to catch her flight, or the harried couple with two kids and stuffed teddy bears in tow, settle into their seats, there's one thing that will put a smile on everyone's face: free chocolate.
Who doesn't appreciate free chocolate, especially when it's given unexpectedly? Chocolate puts pretty much everyone into a better mood – with research suggesting that dark chocolate actually reduces stress and helps people feel calmer. 
Organisations like Sydney Airport – who had a record 43.3 million passengers go through its three terminals in 2017 – recognise that airports can get pretty hectic. One of the ways they love to surprise their visitors at various times through the year, is with free branded chocolate medallions from Chocolate Gems. 
"We have had an amazing experience with Chocolate Gems," explains Tanya Rodriguez, Marketing Executive, Sydney Airport.
"Their customer service and attention to detail is impeccable. They are always willing to help and their can-do attitude is what keeps us coming back! Most importantly, their chocolate is delicious," she says.
If you're planning to use chocolate as a corporate gift, it's worth investing in quality chocolate. Inferior-quality chocolate can drag your brand – and your customer's experience down – so choose couverture chocolate over compound chocolate to ensure you're giving high quality chocolate gifts. This blog post explains the difference between the two types of chocolate.
Whether you're looking to stock chocolate gifts in your airport's lounges, lobbies, retail outlets or information hubs – or simply have your friendly ground staff give them out to passing guests, we can work with you on specific projects and long-term supply contracts.
Nauru Airlines is another Chocolate Gems customer, that gifts their passengers chocolate.
"We have used Chocolate Gems on a number of occasions to supply us with small gifts for our passengers. Whether it's Valentine's Day, Easter or any other occasion, they always have something perfect for our needs and we are consistently met with stellar customer service and fast delivery times," says Georgina Auton, Digital Marketing Officer, Nauru Airlines.
"The product is exemplary (and delicious) and we would have no hesitations in recommending Chocolate Gems to anyone seeking sweet products for corporate or customer gifts." 
At Chocolate Gems, we work with organisations of all sizes around the country, and can tailor our chocolate products to your requirements. 
You can choose from a range of coloured foils to align with your brand, or particular events and themed occasions. We also offer chocolate in a range of shapes and packaging options. If you'd like to help your inbound international passengers share some Australian chocolate love, or provide your outbound passengers with novel Aussie gifts, we can also create novelty Australian-themed chocolates.
On the catering side, our bulk bakery products, including flaked chocolate and chocolate callets are ideal for your ground-based catering services and even your on-board chefs, so they can whip up tasty chocolate treats for your passengers.
Whatever your requirements, we'd love to become your chocolate supplier of choice and help you reach new heights in corporate gift-giving. Give the team a call on +61 7 3216 8433 and we'll be happy to help.